Move Out Cleaning And Summer Storage
Step-By-Step Guide To Cleaning Your Apartment Before Moving Out
Onward and Upward
You've spent your time in an apartment you love. Now it's time to move out and on to the next adventure. It's critical to get your deposit back when you go. This was a significant financial investment, and it's in your best interest to get back every penny. You'll be able to put that money towards your next place or into savings. Here's how to clean your apartment to make sure you get your deposit back.
Prep and Plan
The first key step is to give your landlord notice. You want to give plenty of advance notice for when you're leaving. This saves the landlord time and money. The quicker they are able to find someone new to fill your place means less interruption to their finances. You could also be penalized if you take too much time to leave after your stated move-out date.
Get Down to Cleaning
Once you've given your landlord enough notice and reviewed your tenancy contract, it's time for the fun part: thoroughly cleaning your apartment. Put on a favorite TV show in the background or turn up some tunes, because this will take time.
Here are some common things people forget to clean when they move out:
Floors: Your apartment's floors might look clean at first glance, but they accumulate a lot of dust and dirt over time. You can thoroughly clean the floors by dusting, vacuuming, and then going over them with an easy-clean mop.
Walls: Walls can also be an easy target for stains and dust, and landlords will check closely. Remove all hooks or tacks you might have put up while you lived there. Do this as gently as possible, so you don't leave any marks. Go through each room to check you took everything down.
Cabinets: Go through all your cabinets and remove your belongings. Make sure you've gotten everything that might have hidden in the back. You might need to stand on a chair to do this.
The Bathroom: Do a super deep clean of your bathroom before you leave. Clean the shower, toilet, mirror, and floors. If you had a shower curtain, you can either clean it or throw it out and put in a new one.
Refrigerator: Don't forget to throw out all your old food if it's perishable. Clean all the shelves and drawers to remove stains.
Take a Final Look
Before you turn out the lights and head out for the last time, take one last look around. Embrace feeling a little nostalgia. You've made a lot of memories here. Now it's time to make memories in your new place, and that's really exciting.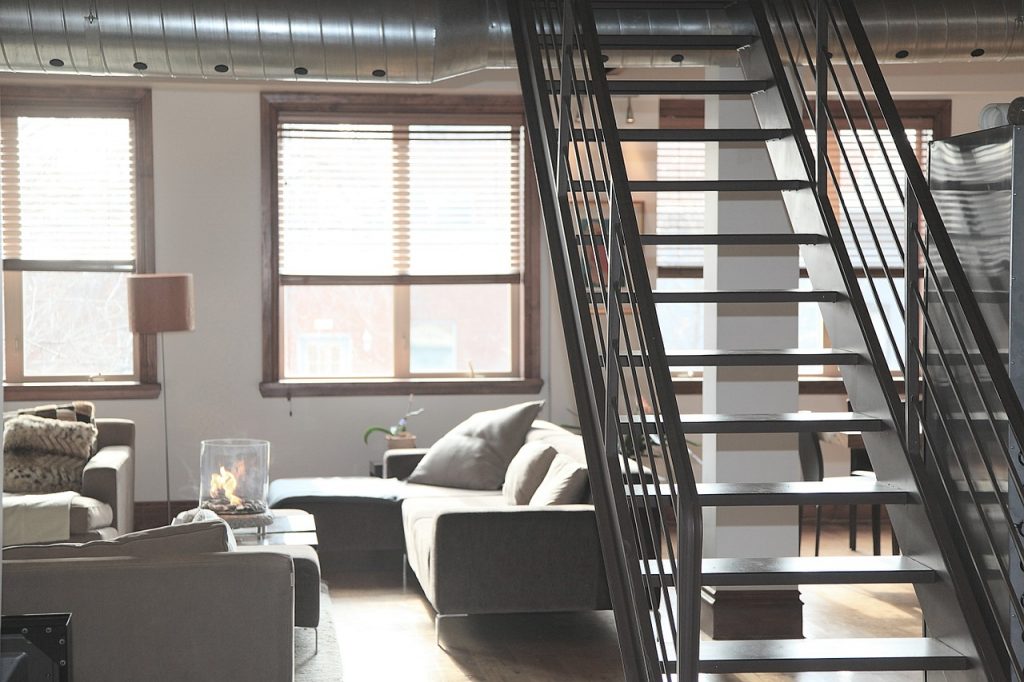 The Ultimate Move Out Cleaning Checklist
To clean your apartment at the end of a rental agreement can be tiresome but it's a must for any tenant moving out. Regardless if leaving a house or an apartment, furnished or not, in order to get the security deposit back, renters are bound to leave the house in a clean and tidy condition just as it was agreed in the initial rental agreement.
How to clean the kitchen before moving out?
The kitchen is one of the primary areas when it comes to hygiene and that's where landlords will start any pre-move out inspection
Follow the checklist:
Sterilize and polish all kitchen worktops/countertops, sink and near sink areas;
Clean inside all buffets, drawers and shelving;
Get rid of food waste, carrier bags, and etc.;
Scrub and polish kitchen sinks, faucets, shine taps;
Take care of any congest limescale;
Scrub, wipe-off and polish wall or worktop tiles;
Get rid of mold growth between grout;
Degrease and scrub the oven inside out or simply book professional valeting;
Remove grease and dirt between the oven doors and glass;
Scrape away filth from extractors and hobs;
Scrub buildup from gas rings and gas control knobs;
Clean your microwave both externally and internally;
Unfreeze the fridge – clean dirt, fungus and any food deposits;
Inspect the washing machine inside and out and wipe rubber insulation at the door;
Wash soap drawers and filters from any buildup of filth;
Clean the dishwasher both inside and out if easy to get through;
Scrub the exterior of all appliances, including the pot and the toaster;
Remove leftovers and rinse trash bins;
Wipe smudges from cupboards, shelving, and drawers;
Stack and arrange silverware, utensils, and tidy the other dishes;
Wash windows from inside, scrub window sills, ledges and frames;
Scrub buildups from woodwork (doors, handles, door frames, furnishing and skirting boards);
Wipe dust from plugs and light switches;
Hoover, mop, and shine your floors.
How to clean your fridge freezer as you leave the property?
Find out if you need to switch off the fridge or freezer before you move out. Details on here are most often a part of the tenancy agreement
For an efficient and thorough clean, do the following chores:
Thaw out your fridge before you clean whatsoever;
Soak up any melted ice and take water out gently not to spill inside or out;
Remove and wash all the shelves, grilles, and slots;
Clean any stains, dirt, or food leftover;
Scrub the fridge and freezer both inside and out;
Clean any dirt and dust that has accumulated underneath and behind;
Wash door handles and rubber seals.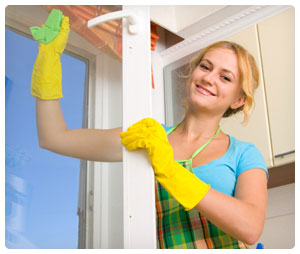 Moving Out Cleaning Checklist
Repair & repaint walls
Repair any broken items – Like blinds, handrails, etc.
Clean the fridge – Defrost it, too.
Clean the kitchen appliances – Including the oven.
Clean furniture – Scrub out stains, wash covers.
Wash windows, blinds and screens
Unpack all drawers and cabinets
Dust everything – Counters, cabinets, fridge-tops…
Scrub everything – Toilets, sinks, counters
Wipe everything down – Use cleaning products (like 409) and polish/wax/finishing where necessary.
Sweep floors & vacuum carpet
Mop floors
Wax floors (if necessary)
Wash carpets (if necessary)
Review – Check for any missed items, stains, and problem areas.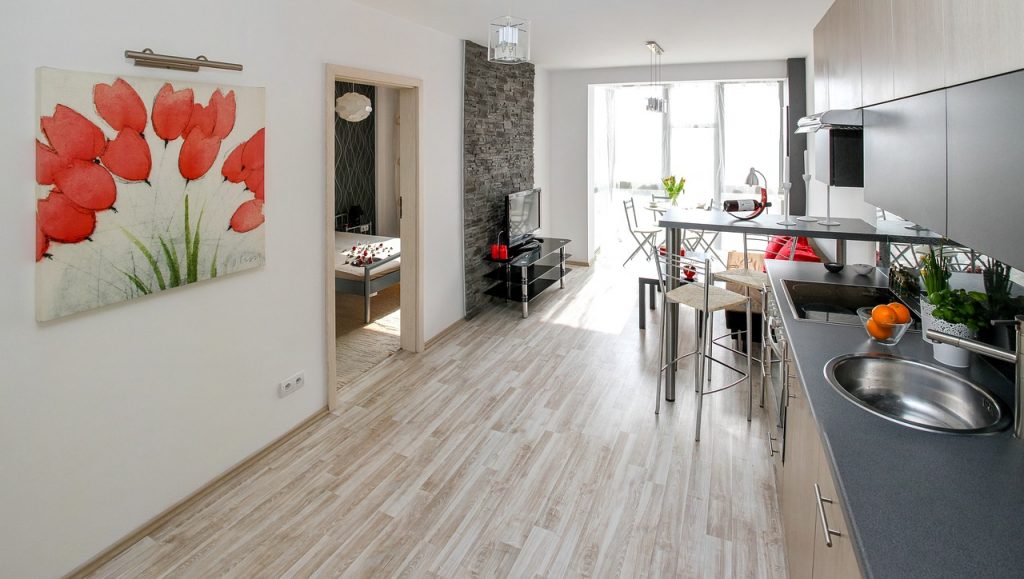 Home & Apartment Cleaning
Most of us can agree that life can be hectic at times. Many of us have lots of things on our plates with our rental properties careers, family life, extracurricular activities and, not to mention, the planned family vacation or weekend getaway.
With everything that's going on in our everyday lives most of us have very little time to clean our homes and maintain its cleanliness. Not to mention the option to relax and enjoy
HOUSE CLEANING SERVICE OPTIONS
Most of our residential cleaning clients are homeowners in and around the areas have very demanding schedules. They are equally demanding of the quality cleaning done to their homes and we take note of this on every home we invest our time in. There are a few different options as to how often you can have your home cleaned. You can also get your home sanitized to combat various germs and viruses.
Some of our clients are very busy and want their homes cleaned every week. We offer customizable cleaning services to accommodate our clients request and can work with you to meet your each and every cleaning requirement. Our most popular service is biweekly cleanings which tend to be a good balance financially and time in between cleanings. Two cleanings per month is the minimum we suggest for our clients if you are not doing any of the work yourself.
know that when you schedule a maid service, housekeeping service, or house cleaning service through Clean Corp, you are allowing a stranger to enter your home. When you book a house cleaner through our online booking form, you can rest assured that our cleaning rockstars have been vetted before they arrive at your door. You can give your dedicated cleaning professional additional instructions when filling out your cleaning preferences online. If you have particular allergies, or a special requirements for your scheduled cleaning that you prefer, you can easily let your house cleaner know ahead of time. With our hourly cleaning service you can even prioritize the various home cleaning tasks that your cleaner will tackle in the order that you prefer, so you can make sure your biggest concerns will get extra love and attention
MOVING OUT? THE BIG GUIDE FOR CLEANING
This is how you do a good cleaning if you are moving. With a move follows a thorough cleaning of the space you've called home for some time. Here is our tips for a good and thorough cleaning.
Bathroom
Start by using anti clac spray in the toilet and in the shower to remove limescale. Leave it for 1 minute, rinse after and then put the toilet cleaner in the toilet so the toilet can really shine. If you use a toilet cleaner with dye, it is a good idea to use it after you have removed calc so that the color does not settle into the calc in the toilet bowl.
When it comes to the bathroom, we need to scrub often as the tiles are exposed to a lot in daily use. The limescale which comes from your lovely long baths, unfortunately, does not disappear by itself, but with a good limescale remover, it goes like a breeze. Showerhead, hose, and the filter probably also require the use of a good limescale remover. While working in the shower, you can clean the grate and the drain, or else it might have a little surprise for the new owner, which they will probably want to be without. The same goes for the drain in the sink.
Kitchen
All spiderwebs that could be in hooks and corners are removed. The same goes behind the radiators and between the hot plates. All surfaces, cabinets, and drawers are washed off. Also do not forget to wash the cabin in which you keep the trash thoroughly, as there may well be overlooked leftover food and dirt. The same applies to cabinets where there can be a lot of dust and dirt. The sink must also be cleaned and descaled.
Your oven might need a loving hand and a good scrub after all the delicious food you've been making in it. Put the oven cleaner in and let it sit for an hour to achieve full effect. Once it has settle into the dirt, use a good brush so that the dirt really gets a fight. Also remember to clean baking trays and grates, using Humdakin's dish soap, and a good brush for this.