What Equipment Do You Need To Be A Wedding Photographer
HOW TO NAIL YOUR WEDDING DAY PHOTOGRAPHY TIMELINE
A well considered wedding day photography timeline can make all the difference when the big day rolls around. With all the preparation that you will have put into finding and working with the best suppliers for your wedding day, it's no small feat to plan out what happens when. In photographing weddings, I've found that there's often a direct relationship between there being enough time for photographs and the day running smoothly and stress-free for all involved, not just the photographer. I don't think that this is a coincidence!
In my old career, I used to run a lot of projects. I spent a lot of time advising people against bunching milestones together, trying to pack too much in, and not leaving any time for the unexpected. When I started shooting weddings, I noticed some of the exact same issues coming up. Naturally, I also saw many things go very well! Over time, I've come to understand what brides and grooms can do – with a little advance planning – to make their wedding days run like clockwork (and be even more awesome as a result).
When planning a wedding day, there's a whole bunch of people to consider. Obviously, the guests have got to know where to go and when, the ceremony often has timings that are set in stone and all of the different suppliers will want to know when to start the music, serve the starters, and crack open the bubbly. But, at its most basic, there are the only three parts of any wedding day: before the ceremony, the ceremony itself and after the ceremony. Your wedding may have many different things going on compared to someone else's. However, it will still fit into those three parts. When considering how your day is photographed, a few minor changes or tweaks to the timings can make all the difference – so that's what we'll be focusing on here.
BEFORE THE CEREMONY
A wedding day photography timeline always starts at the very beginning: getting ready! If there's just one photographer in action, then they will be with the bride. A second photographer can be with the groom getting ready, and can get to the ceremony location a little earlier than the main photographer to start getting photos of people arriving.
PHOTOS TYPICALLY TAKEN BEFORE THE CEREMONY
Details of both the bride and groom
Candids of the bride and bridesmaids getting ready
Candids of the groom and groomsmen getting ready
Portraits of the bride
Portraits of the groom
Departing for the ceremony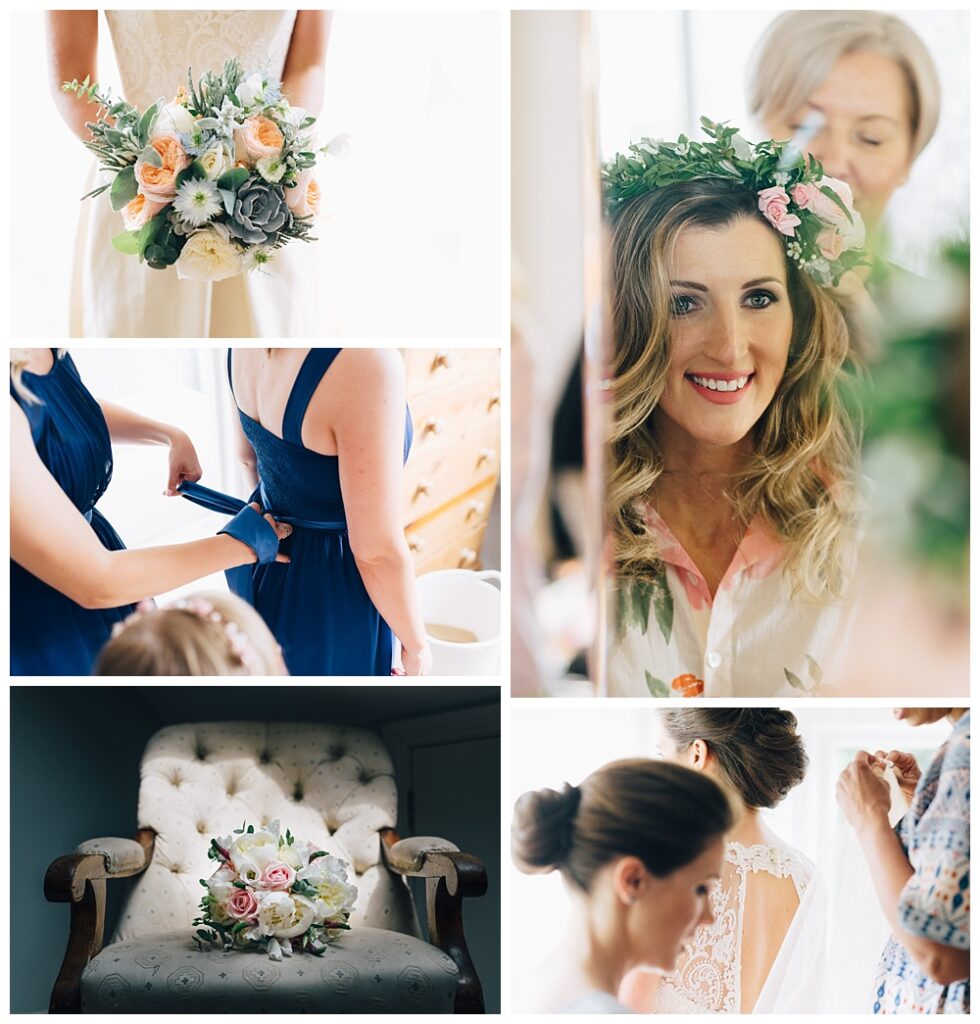 THINGS TO KNOW ABOUT A FILM PHOTOGRAPHER
I travel all over the country from my home-base shooting special days for clients on film and I've spent years honing the craft. Film, as a medium in wedding photography, has made a resurgence in popularity in recent years for outdoor-centric couples, and has become a common option in the photography game.
It's no surprise that more and more brides are starting to catch on to the differences between film wedding photographers vs digital wedding photographers (read more about why you should choose a film photographer here). Now that film shooters are an option for most clients – I wanted to make a point to aid those brides and grooms seeking a film wedding photographer be prepared before they sign on the dotted line.
In this article, I'll help answer some frequently asked questions about film wedding photography, suggest questions that you should ask any film photographer you're considering hiring for your wedding, and let you in on the important details you should know going into your search. Have you already read the below and decided you want to inquire about my own film photography for wedding days? I'd love to chat
Will film images look different than that of a digital shooter? Yes! Film images look different than digital images. Film photographs can retain more highlights, dynamic range, creamier image compression for backgrounds, a smoother blending of light and tone, more true-to-life color palette, a more appealing grain, and overall more aesthetically pleasing texture and controlled vibrancy.
How are these film images uploaded or edited? Once the photographs are taken on film rolls, they are given to a film lab who then processes them, and scans the wedding negatives into the computer at a high resolution. These images are then uploaded online and given to the photographer for final review. The photographer can edit images, and will delivery them in the exact same way (as High-Resolution, downloadable JPEG files) no matter whether images are taken on film or digital cameras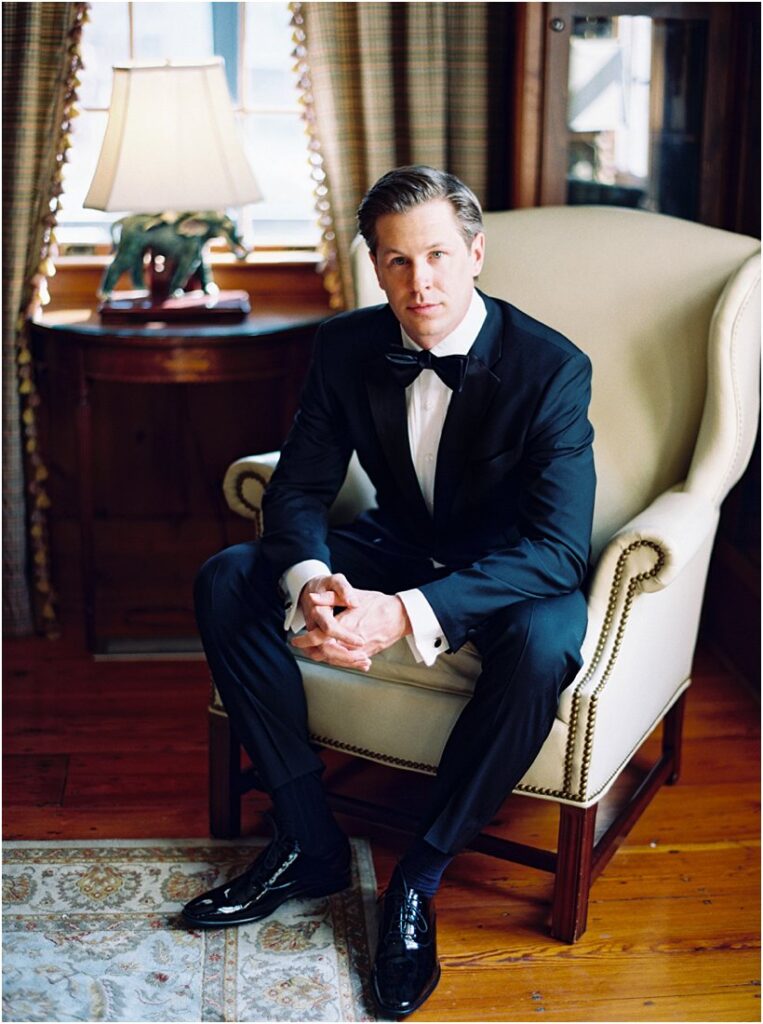 YOU DON'T LIKE POSED WEDDING PHOTOGRAPHY
You're planning on having the most fun possible in one day. Your wedding is all about your favourite people, the food, and the music. You want photographs of people, not stuff. People having the best time. You want photographs that aren't planned. Photographs to remind you of how it felt to be there. Real. Unposed. Informal. Fun.
isn't posed, even if occasionally it looks posed. It's about you being you and forgetting the camera is there. It's about fun, and love, and having a bloody good laugh. It's about real people doing real things.
Unposed. Real. Totally freaking epic pictures to relive forlikever how it felt to be there. That show the mavericks personalities in every shot. Confirm they had the best fun they'd ever had in one day and are champions at throwing a wedding to remember.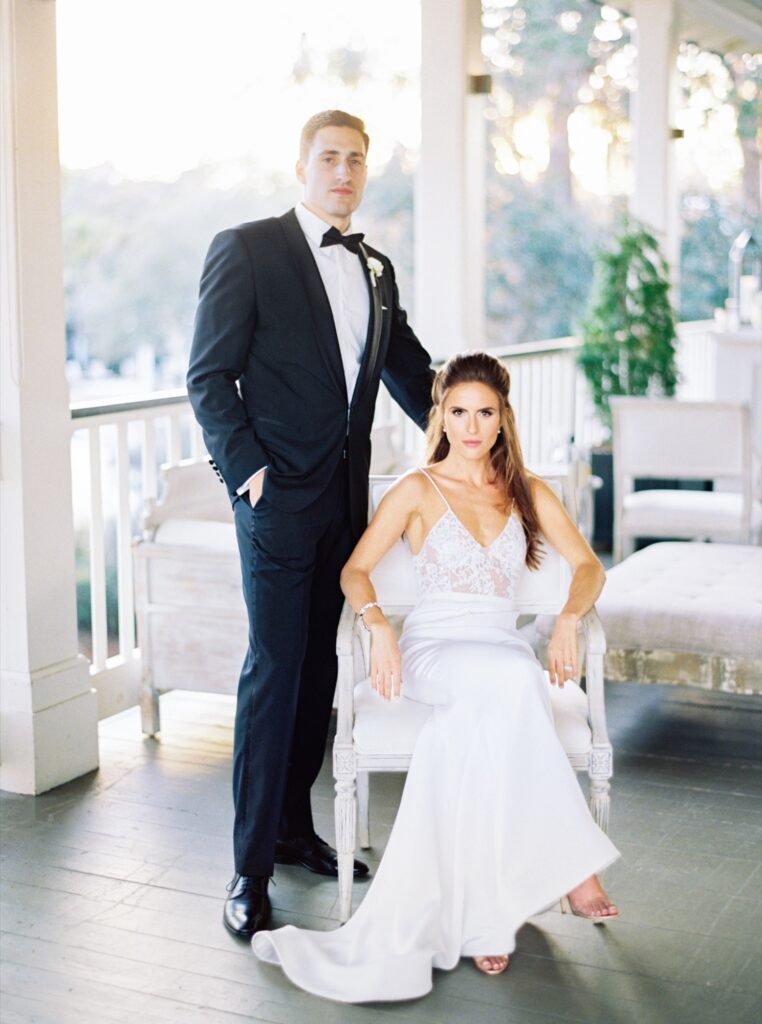 Things Your Wedding Photographer Wishes You Knew
A wedding is one of those rare occasions when you already have everything you need to create incredible, heartfelt pictures. You have the romance, the people, the killer outfits, the amazing backdrop — you just need the perfect person to capture it all. With so many wedding photographers to choose from, it's important to pick someone who gets who you are as a couple and your wedding style. Lucky for you, we've got an inside source that is ready to tell you everything your wedding pro wishes they could
Be yourself, have fun, and pick a photographer you like as a person. So "have fun" might sound like a given, but a lot of the time, brides feel pressure to feel or look a certain way on their wedding day. Believe us when we say that you will always look your best when you are relaxed and happy — especially when you're being photographed. "Make sure you feel comfortable with your photographer, and you have a good rapport. They will be there the whole day with you, and in some intimate moments," says. "It's as important you like the person behind the camera as much as you like their work. That way you can have more fun and take it all in!"
Give them all the deets. Make sure your photographer knows everything that's important to you. This means your schedule, details, group photos, all of it. Knowing all of the details in advance means there's nothing more to figure out, and lets them capture all the spontaneous memories that happen as they go. With a solid plan in place, your photographer will be there to capture it all so that you can enjoy your day.
Smile more than you think is cool. "I sometimes see brides who hold back on smiling because they don't want to look fake in their wedding portraits," explains. "Ironically, you can look even more awkward when you're holding back rather than showing your genuine emotion and happiness."
Awkward is charming. Real feelings and moments are timeless. Your big day will be filled with so much emotion — allow for things to be natural and imperfect instead of trying to constantly control how you look. says, "A good photographer will figure out the most flattering lenses and angles for you. It's their job to worry about it, not yours!"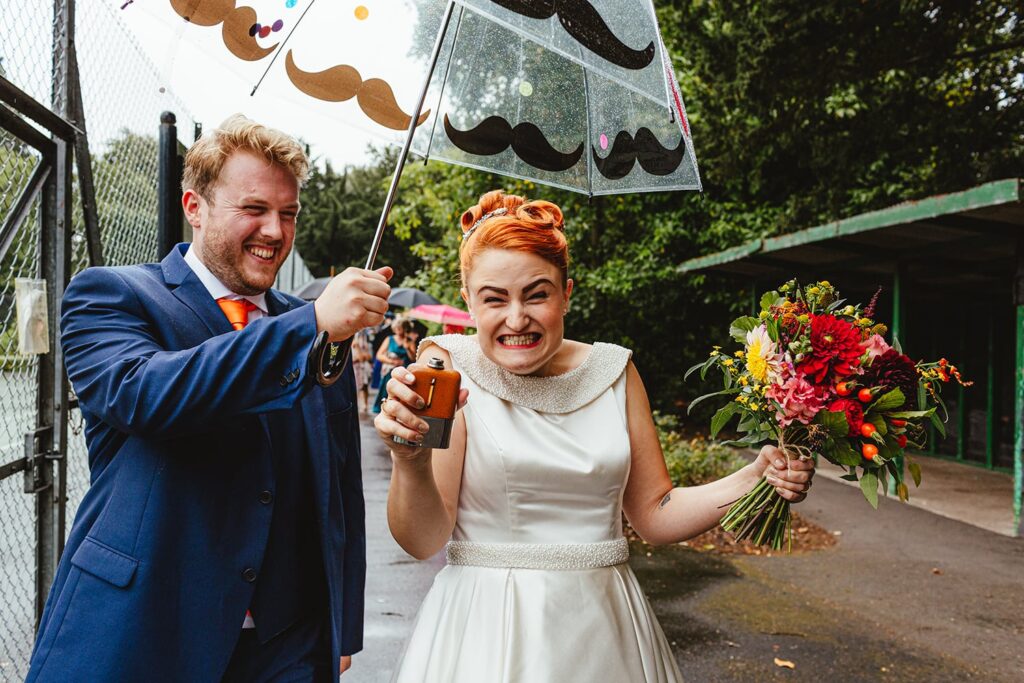 Things to Do Right Now to Book More Weddings
Lately, we've been getting a ton of emails from photographers who are starting to panic a little. It's November. It's cold outside. And it's feeling pretty darn cold in their inboxes, too. Their inquiries have slowed down and all but stopped, and they're just not sure if they'll ever book another wedding again. EVER. And they want to know: is there anything they can do?
If you've been finding yourself in the same boat as these guys lately, here are ten things that you can do right now to help turn the tides:
Be thankful for the clients you already have. Tell them you're thankful. Send them an email, write them a handwritten note, or send them a gift. Remind them (and yourself!) that they are the reason you get to chase your dream.
Pick one venue where you have done some of your best work and would want to shoot there again and again, and make your contact a sample album. Not next month or "at some point" (whenever that is), but today. Seriously, just do it already. Take an hour and design it. Upload the order. Pull the trigger and get it done.
While you're at it, send some images to your vendors! If you use PASS or a similar program, or if you have a video business card, it's only a matter of sending an email. It takes 30 seconds, but it makes a world of difference.
Pick that one vendor (planner, location, florist, etc.) who has sent you a lot of referrals or helped you get started and send them a gift — a nice one. They deserve it!
Go through your website with a machete and slash and burn. Get everything off there that is outdated, underwhelming, or just plain bad. If I were going to look at it with you in person and you would tell me that you've "gotten so much better since then," then what is it still doing welcoming brand new clients to your website?
Find some other photographers to hang out with. Go to a meetup, host a lunch, or send out that intro email. Meet up and do headshots for each other. See if anyone is interested in sharing a Google calendar to refer each other (and give really good referrals when you do). There is strength in numbers. Plus, sometimes you just need someone who understands when you say "the client wants to do pictures at high noon on the beach." Oy.
Make a "best of" folder on Facebook. Add all of your best (truly best, like 50 or less images) work from last year. Re-tag everyone that's in it.
Re-write your "About Me" page. You know it needs it; I know it needs it. Make a video or write something that will make a potential client fall in love with you.
Run a November booking special. Everyone who books by the end of the month gets a complimentary engagement shoot or an extra hour of coverage. Or the first season of Downton Abbey. You choose.
Get your stuff together, put on your brave pants, and submit some weddings! Take your work to where the brides are. Two Bright Lights is an excellent resource for streamlining this process and taking the guesswork out of it if you need a good place to start.