Who Should See A Dermatologist
When Do I Need to See My Dermatologist During the COVID-19 Pandemic?
Is this skin growth dangerous? How can I get refills of my medications? Is this rash a sign of something more serious? What should I do about my recently diagnosed skin cancer?
As the SARS-CoV-2 virus continues its march across the globe, and the number of COVID-19 cases surges throughout the United States, healthcare workers and patients alike are making daily judgements of what constitutes "essential" medical care. It has many of us asking "Should I keep my doctor's appointment?" Because the pandemic status is changing on a daily basis this is a question with which we will grapple for many weeks and months to come. Dermatology is no exception.
When to See a Dermatologist
There are still many reasons to see a dermatologist during the COVID-19 pandemic, and for this reason most Dermatology offices are remaining open on a limited basis. Some conditions will require an office visit while others can be handled via teledermatology (see below). Dermatology is a visual specialty that is perfect for telemedicine consultation and dermatologists have been performing this type of care for decades. By visiting your dermatologist via teledermatology we can help divert care away from overburdened urgent and emergency care facilities.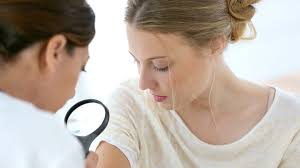 What Should I Expect When Visiting U.S. Dermatology Partners?
At U.S. Dermatology Partners, we are doing our utmost to provide a safe treatment environment for every patient who visits us. This includes taking extra precautions to keep the office clean, promote social distancing, and protect the health and wellness of our patients. When you schedule an in-office visit, your dermatology team will be in touch with you to discuss specific steps being taken in the office location. Some of the precautions we're taking to protect patient health include:
Screening employees and patients for COVID-19 symptoms before they enter our facilities
Creating space between seating in common areas and/or implementing an alternative waiting room protocol where patients are asked to wait in their vehicles until the dermatologist is ready for them
Frequently cleaning and sanitizing common areas, including waiting rooms, restrooms, and patient treatment rooms
Wearing face masks and gloves when interacting with others
Limiting the number of employees, patients, and caregivers in the office at a time
Providing education for our team members about the latest information, safety recommendations, and restrictions from federal, state, and local authorities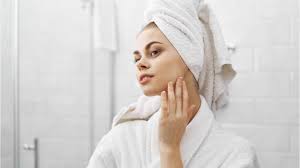 If I Have Risk Factors for a Specific Condition, How Often Should I See My Dermatologist?
When should I visit my dermatologistOnce a year is the minimum when it comes to how often each individual should make an appointment with their dermatologist. At-risk adults may need to see a dermatologist more frequently.
When it comes down to it, your dermatologist is the best person to advise you on the frequency of your check-ups. Because of this, we recommend you start with an initial exam and spend time going through your personal and family history with your doctor. Be sure to mention if any of the following circumstances apply to you:
You, or a close relative, have been diagnosed with or treated for skin cancer.
If you have in the past, or currently, spend significant amounts of time in the sun.
You had x-ray treatments for acne when you were younger.
You have a mole with suspicious characteristics.
You have a skin condition, such as acne, psoriasis, or eczema.
After you have visited with your doctor, he or she can create a personalized plan to address your concerns about your health, which may include more frequent check-ups, a referral to another doctor, or specialized treatment. It's not uncommon for a dermatologist to advise a patient with certain risk factors to have a check-up two to three times per year.

Reasons to See a Dermatologist
1. A mole or patch of skin that's changed—If a mole or patch of your skin has changed in color, size, shape, or symptom you better see a dermatologist. Such changes like those are often signs of skin cancer, and when it comes to cancer you want treatment sooner rather than later. Your dermatologist can also help you learn how to do regular skin checkups or screenings.
2. Stubborn acne—You've tried over-the-counter products, fad diets, and cleanses, but your acne is still front and center. There is no shame is seeing a dermatologist to help you deal with this skin condition. Get some recommendations on how to put your best face forward.
3. Itchy hives or rashes that won't go away—Are you having an allergic reaction? Do you have an infection in your skin? See a dermatologist and get some answers. They may prescribe medications or recommend another form of treatment to smooth things over.
4. Scars from acne, blemishes, or cuts and scrapes—If your scar is looking less than desirable, a dermatologist could help you. Medical techniques like laser treatment therapy, microdermabrasion, and others can reduce scarring. With the treatment options available today, there is no need to feel self-conscious.
5. Persistent skin irritation—You have itchy, red, flaky skin and over-the-counter creams and lotions just aren't working. You may think that the cause of your dry skin is the weather, sensitivity to skincare products, or even genetics. But in reality, you could have a chronic skin condition.
6. Nail disorders, ingrown nails, fungus, or others—Whether you are getting treatment for an ingrown nail, a fungal infection, wart, or something else, having a dermatologist look over your nails is a good thing. Nails can show signs of other body disorders like liver disease, heart conditions, anemia, or diabetes.
7. Hair loss—Noticed more hair than usual on your pillow in the morning? You may have a scalp disorder or want to start some preventive therapies before your hair loss makes a bigger impact on your life. Your dermatologist can recommend laser therapies or other treatments to keep you looking your best.
Schedule a less-urgent virtual appointment for: all elective procedures, nonurgent medical dermatology and annual skin checks
All experts agree that any elective cosmetic procedures should wait until stay-at-home orders are completely lifted for the safety of all involved. Even if doctors' offices are starting to open, I do not recommend putting yourself in a high-risk environment for voluntary procedures.
That all elective procedures should be postponed to a later date. Such voluntary procedures include things like Botox, fillers, elective mole removals, laser treatments and noninvasive fat removal.
Nonurgent medical dermatology conditions such as acne, rosacea, hair loss and actinic keratoses are routinely being deferred, as are chronic conditions like eczema and psoriasis. In-person evaluation of limited rashes and stable skin lesions can similarly be delayed. "Teledermatology visits can be scheduled for these concerns. And regular skin checks for patients without a history of melanoma or other aggressive skin cancer are also being deferred."