Different Types of Veterinarians
It might have been a beloved childhood dog or cat that first sparked your interest in veterinary medicine. Or maybe you were fascinated by something smaller. Even if it wasn't a domestic animal that first drew your interest, you might have a tendency to picture your future self as a veterinarian caring for pets.
While there are certainly many vet school grads who pursue a career working with companion animals, there are other types of veterinarians out there. Some are involved in teaching and research. Others work to keep our food system safe.
You can easily spend hours scouring the web to learn more about different career options for veterinarians, so we're here to lighten your workload. We've highlighted some of the major types of veterinary positions you should know about.
Familiarize yourself with each of these opportunities to start gaining a better understanding of which veterinary career could be right for you.
5 TYPES OF VETERINARIANS YOU SHOULD KNOW ABOUT
This is not an exhaustive list of career options, but it should give you a good idea of some potential paths you could take as a veterinarian. Unless otherwise noted, all salary information is from the US Bureau of Labor Statistics (BLS). But keep in mind that factors like experience level, geographic location, and work setting can all affect earning potential.
COMPANION-ANIMAL VETERINARIANS
While they're just one segment of the veterinarian population, those who work with companion animals are the largest group. In fact, the American Veterinary Medical Association (AVMA) reports about 75 percent of all veterinarians in private practice work mostly or exclusively with companion animals.
Veterinarians who work with pets are sort of like primary care physicians who work with humans. Their day-to-day tasks can vary significantly depending on the patient. A companion-animal veterinarian may treat wounds, diagnose illnesses, perform surgery, administer vaccines, and prescribe medications. They also euthanize animals nearing the end of their lives.
Small-animal practitioners can even work with pets in need of homes at animal shelters, which is a relatively new branch of medicine. While the most recent median salary estimate for veterinarians is $90,420, companion-animal practitioners have historically exceeded this figure.
VETERINARY SPECIALISTS
Just like doctors who work with people, veterinary physicians can pursue countless specialties. Some career options are anesthesiology, dentistry, pathology, and surgery. Veterinarians can also opt to specialize in a particular species or group of animals like cats, dogs, poultry, or wildlife.
Veterinarians refer their patients to specialists when a particular type of equipment or expertise is required. Because each role calls for different skill sets, daily duties will vary substantially across specialties. A veterinary pathologist, for example, may examine tissue samples, perform biopsies, and assist with drug development.
Salaries for different specialties can vary just as much as the duties performed. Specialists go through additional training to gain the knowledge and skills that set them apart, so they typically fall on the higher end of the salary spectrum.
FOOD-ANIMAL VETERINARIANS
Most people who purchase a package of ground beef from the grocery store don't spend much time thinking about whether the meat is safe to eat or what type of life the animal led. Food animal veterinarians, on the other hand, address these issues every day by working with animals raised for human consumption.
These types of vets diagnose and treat illnesses, provide preventive care, maintain sanitary conditions, and more. Food-animal veterinarians primarily work on ranches and farms. They typically spend a fair amount of time traveling.
Though the BLS does not feature specific salary information for food-animal veterinarians, the AVMA has compiled data in past reports. In 2011, the median income for these types of veterinarians was $100,000.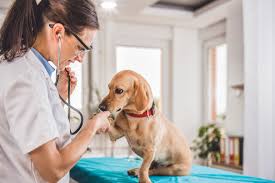 Food safety and inspection veterinarians
While both food-animal veterinarians and food-safety veterinarians play a role in keeping edible products safe, they're not necessarily the same. The latter often work for the US Department of Agriculture, the National Institutes of Health, or the US Food and Drug Administration to help enforce regulations.
These types of veterinarians may inspect livestock and animal products like eggs, dairy, and meat to ensure they meet sanitation standards. In some cases, they might need to quarantine infected animals to prevent illness from spreading to other animals and humans. Still others are involved in testing the safety of medications and additives. As you can see, these veterinarians do a lot to improve public health.
You can gain an understanding of a typical salary for food safety and inspection veterinarians by examining wage estimates for veterinarians who are employed by the government. The median salary for veterinarians who work for the government is $89,010.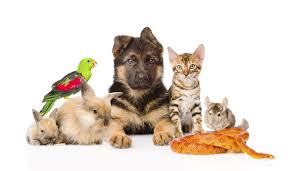 Research veterinarians
While every veterinarian needs to have strong scientific knowledge, it's even more important for those devoted to research. Veterinarians who conduct research may find themselves working for government organizations, biomedical research firms, or universities. Vets who work at education institutions are often faculty members who teach veterinary students.
Veterinarians employed by schools and government agencies may review past findings and techniques to work toward better methods for diagnosing, treating, and preventing health conditions. Those who work with biomedical or pharmaceutical firms develop and test drugs and other biomedical products.
Research positions can be among the most lucrative veterinary roles since they often require specialized education beyond a doctor of veterinary medicine (DVM) degree. Like the specialists we mentioned above, research veterinarians can expect their income to be higher on the salary spectrum.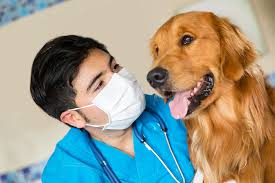 Types of veterinary careers
1. Veterinary assistant
National Average Salary: $12.92 per hour
Primary Duties: A veterinary assistant is responsible for helping veterinarians administer medications and immunizations to animals. They are also responsible for cleaning cages and feeding animals in long-term or overnight care and can monitor animals' vital signs before and after a surgical procedure.
2. Veterinary receptionist
National Average Salary: $13.14 per hour
Primary Duties: A veterinary receptionist is responsible for greeting clients, answering phone calls, updating a veterinarian's schedule and communicating with clients about appointment dates and times available.
3. Veterinary technician
National Average Salary: $15.83 per hour
Primary Duties: A veterinary technician is responsible for taking blood samples from animals, monitoring vitals and overseeing the administration of anesthesia and medications to animals before or after surgery. In some cases, they can also diagnose animals and prescribe medication.
4. Zoo veterinarian
National Average Salary: $79,181 per year
Primary Duties: A zoo veterinarian is a specialized veterinarian who is responsible for performing health assessments on a variety of exotic animals. They can administer medication to help improve an animal's health or monitor injuries to prevent infection. They can also tranquilize zoo animals prior to them being transported to a different location.
5. Veterinarian
National Average Salary: $96,935 per year
Primary Duties: A veterinarian undertakes general practices associated with veterinary medicine. They are responsible for assessing and diagnosing injuries or illnesses in animals and coming up with solutions to rehabilitate an animal. They also conduct routine health assessments on pets and other animals, depending on their work environment.
Veterinary specialties
Anesthesia and analgesia: veterinary specialists who are experts at assessment and mitigation of anesthetic risks, delivery of anesthetic and analgesic drugs, maintaining and monitoring physiologic well-being of the anesthetized patient, and providing the highest levels of perioperative patient care including pain management.
Animal welfare: veterinary specialists with advanced training and experience in animal welfare.
Behavior: veterinary specialists with advanced knowledge of animal behavior and behavior modification.
Dentistry: veterinarians who specialize in the diagnosis and treatment of dental, oral, and maxillofacial diseases.
Dermatology: veterinary specialists with advanced training and expertise in the diagnosis and treatment of allergy and diseases affecting the skin, ears, nails and/or hooves of animals.
Emergency and critical care: veterinary specialists who work exclusively in both emergency rooms and intensive care units to care for animals that are often the "sickest of the sick".
Internal medicine, which includes specialties of:
Cardiology: veterinary specialists who diagnose and treat conditions of the heart and circulatory system.
Internal Medicine: veterinary specialists trained to manage complex medical problems or disease conditions affecting multiple body systems.
Neurology: veterinary specialists who diagnose and treat diseases of the brain, spinal cord, and other parts of the nervous system.
Oncology: veterinary specialists who diagnose and treat cancer.