Eye Care Essentials For Computer Users
Things To Look For When Choosing a Good Eye Doctor
How to Choose a Good Eye Doctor?
Choosing an eye doctor is just as important as selecting a general health physician. Your eyes are not only a window to the world, but they also serve as a window to your overall health. Because your eyes are an essential part of everyday life, your choice of a good eye doctor is not one that should be taken lightly. Here are five key things to look for when choosing an eye doctor.
Two Types of Eye Doctors
First off – lets help by giving you a little background on the types of Eye Doctors. Generally speaking eye doctors can be categorized into two different groups; Optometrists and Ophthalmologists.
Which Is Right For You?
It's a good idea to consider the type of care you need when selecting an eye doctor. For a general eye exam either an ophthalmologist or optometrist will suit your purpose, however if you have a specific eye disease – you may want to consider an ophthalmologist for ongoing care (depending on the issue). In terms of fitting contact lenses and educating you on all the options with regard to glasses, spectacle lenses and contact lenses – Optometrists are typically thought of as the go to professional.
Eye Doctor Availability
When it comes to optometrists – does the practice offer evening and weekend hours of availability? Does the practice have openings within the week of your desired well vision exam?
When it comes to Disease management and Ophthalmology care – it is rare to find a medical doctor with evening and weekend appointments. Here, it is important if you need immediate care to find out if you can be seen fast. Most quality practices will triage your issues and if you are looking for immediate assistance, will work you into their schedule. Most high quality medical doctors / Ophthalmologists get booked up 2 to 3 weeks in advance but –will make every effort to have you seen ASAP based on your symptoms.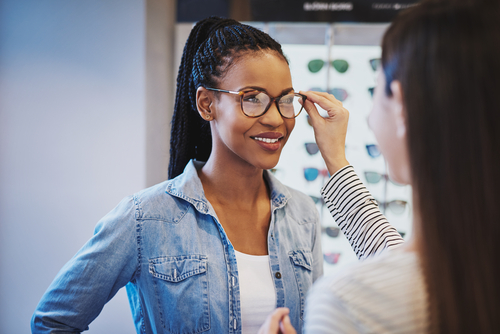 Factors To Look For When Choosing The Right Optometrist
Generally, one would think that with aging, eyesight will begin to deteriorate. But with the advent of smartphones, people are becoming victims of poor vision no matter what their age is. The stress on the eyes and nerves has made it difficult to keep perfect eyesight. There is no point in ignoring any eye problem. Sooner or later, you would have to visit an optometrist. Then why delay the much-needed appointment? The important thing is choosing the right optometrist.
Unwavering Reputation Throughout
What do you do when you look for a new service or product? Read its reviews online, right? This helps you know what is best for you based on other's opinions. Same goes for choosing the right optometrist for you. Search for optometrist near you and go through the Google reviews.
Go The Referral Route
Before knowing how to choose an optometrist, one should know the difference between an optometrist and ophthalmologists. An optometrist would conduct an eye exam and prescribe you glasses and detect eye issues if any. An ophthalmologist, on the other hand, would treat your diseases. Before going for an eye exam, you should be clear on their differences.
Qualifications Matter A Ton
If you have looked through a list of optometrists and are confused as to which one to choose, check for credentials of the optometrists. The qualifications ensure that the optometrist is the right doctor to consult. The doctor should have an eye specialty degree to start with.
Affordability That Adds Convenience
Eye checkups are an important eye exam you should not skip. One needs to check in advance as to what an optometrist charges. It is better than paying through the nose later on.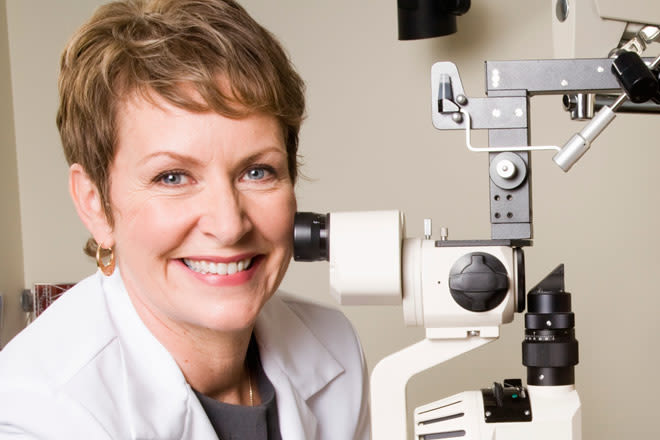 How to choose an eye doctor
Choosing an eye care provider is an important health care decision. After all, you will be trusting your eye doctor to safeguard your precious sense of sight and help you maintain a lifetime of good vision.
What is an optometrist?
An optometrist is an eye doctor who has earned the Doctor of Optometry (OD) degree. Optometrists examine eyes for both vision and health problems, and correct refractive errors by prescribing eyeglasses and contact lenses. Some optometrists also provide low vision care and vision therapy.
Optometrists in the United States also are licensed to prescribe medications to treat certain eye problems and diseases. The scope of medical care that can be provided by optometrists is determined by state law. (For details about the scope of practice of optometrists where you live, visit the website of your state's board of optometry.)
What is an ophthalmologist?
An ophthalmologist is a medical doctor (MD) or a doctor of osteopathic medicine (DO) who specializes in eye and vision care. Ophthalmologists are trained to perform eye exams, diagnose and treat disease, prescribe medications and perform eye surgery. They also write prescriptions for eyeglasses and contact lenses.
What is an optician?
An optician is not an eye doctor, but opticians are an important part of your eye care team. Opticians use prescriptions written by an optometrist or an ophthalmologist to fit and sell eyeglasses and other eyewear.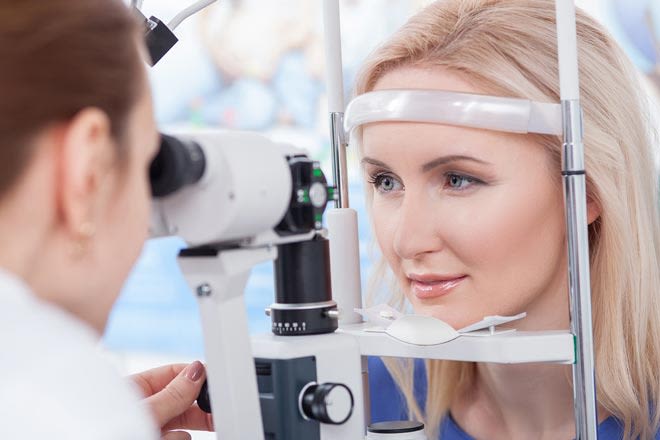 Tips for Choosing an Optometrist
Get Referrals
Optometrists give eye exams, prescribe vision-correcting eyeglasses and contact lenses, and diagnose and treat eye diseases and conditions. For more complex conditions or when surgery is necessary, optometrists refer patients to ophthalmologists (medical doctors who treat eyes). If you need a new optometrist, ask your family, friends, and perhaps your primary care doctor for recommendations. Take the time to research the doctors' credentials and experience on Healthgrades.com. You can also search the American Board of Optometry's website.
Research the Optometrist's Credentials
Education tells you an optometrist has the necessary training and skills to treat a variety of vision and eye problems. Optometrists must complete four-year Doctor of Optometry (O.D.) degrees, in addition to four years of undergraduate college. Also confirm the optometrist has no history of malpractice claims or disciplinary actions. You can find the eye doctor's optometry school, training, certifications, and malpractice and disciplinary history on Healthgrades.com and state websites.
Consider the Optometrist's Experience
Experience matters when you're facing eye problems or conditions that could affect your vision. The more experience an optometrist has with a condition or procedure, the better your results are likely to be. Ask how many patients with your specific condition, such as glaucoma, the optometrist has treated. A few states allow optometrists to perform certain types of eye surgery, such as LASIK. If you need a specific procedure, ask how many of the procedures the optometrist has performed. Ask the eye doctor about complication rates—complications the optometrist has encountered, as well as your own risk of complications.
Evaluate Communication Style
Choose an optometrist with whom you are comfortable talking and who supports your information needs. When you first meet the optometrist, ask a question and notice how he or she responds. Does he or she welcome your questions and answer them in ways you understand? Find an optometrist who shows an interest in getting to know you, who will consider your treatment preferences, and who will respect your decision-making process.
Review Patient Satisfaction Surveys
Reading what other people have to say about an optometrist can provide insight into how a provider practices eye healthcare, as well as how his or her optometry practice is operated. Patient satisfaction surveys typically ask people about their experience with scheduling appointments, wait times, office environment, and office staff friendliness. You can learn about how well patients trust the eye doctor, how much time he or she spends with their patients, and how well he or she answers questions.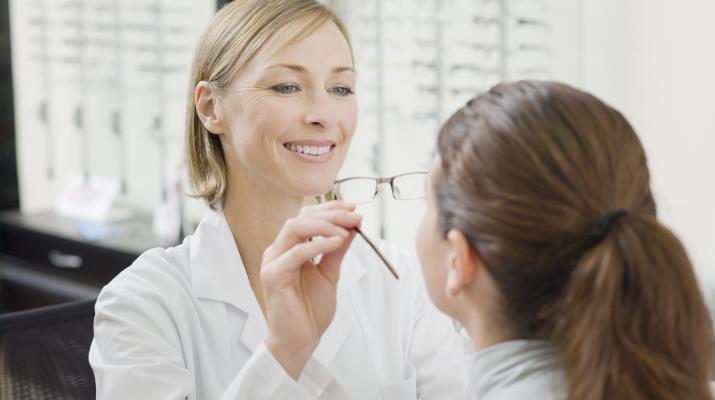 How to Choose the Right Eye Doctor
Having regular eye exams is important for keeping your eyes healthy. The first thing you need for an eye test is an eye doctor. With so many of them to choose from, the process can feel a bit overwhelming. Let's take a look at how you can choose the right eye doctor for you
Optometrist vs. Ophthalmologist
The first step in choosing the right specialist is to understand the different types of eye doctors. An optometrist specializes in diagnosing and treating vision problem and some eye conditions. They are able to prescribe eyeglasses and contacts, vision therapy, low vision aids, and can provide eye care before and after eye surgery. Some optometrists are also able to perform some types of laser surgery.
An ophthalmologist specializes in providing treatments for eye injuries and diseases. They can perform eye surgeries including cataract removal, repairing retinal detachments, and performing lens implants and LASIK surgeries. They also have the ability to prescribe medications. A lot of ophthalmologists also perform eye exams and prescribe eyeglasses and contacts.
Check with Your Insurance Plan
You can contact your insurance company and get a list of eye doctors that are covered under your plan. There will probably be a long list to choose from, so you still need to narrow down your choices further.
Get Recommendations
Talk with your family, friends, neighbors, and coworkers to see which eye doctors they've used and liked. Since most eye doctors accept a wide range of insurance plans, someone is likely to recommend a few that accept your insurance.