How To Tell If You Have Swarmer Termites And What To Do About It
Choosing a Professional Termite Pest Control Company
Choosing a Professional Termite Pest Control Company
Make sure the company offers a guarantee, understand the terms and conditions and how long the guarantee is offered. A good reputation in the market is a good indicator of good service. Check your local Better Business Bureau or Department of Agriculture, to see if complaints have been filed against the potential company you have in mind.
Verify that your selected firm is a member of your state pest control association and the National Pest Control Association. Membership in the National, and state or local pest control associations is a good indicator that the company has access to modern technical information. In the area of termite pest control, their commitment to further education is important, particularly with the newer termite baits and baiting techniques on the market.
It is important to request the plan of work revealing sites of termite activity and treatment procedures. Ask for written information on chemical treatment procedures, bait station placements, repair of wood work, warranties, and copies of insecticide labels.
Compare bids before making decisions. Ask about liability insurance.
Follow-up inspections should be included in any termite treatments. Extermination contracts should include annual or semi-annual inspections to verify that a treated home is not reinfested.
Seek at least 3 different proposals.
Annual Termite Pest Control Contracts:
Many people think that an annual contract means that the pest control company re-treats your house every year. But this is not the case unless there is evidence of termite activity in the house, annual treatments are illegal under both state and federal law.
The pest control company provides an annual termite inspection of your home in the annual contract. If you or the company find evidence of termite activity, (and you are under contract) then the company is liable for termite treatments. In most cases, the termite treatment in your house carries a one-year guarantee from the pest control company. After the year ends, and the contract is up for renewal..it is always a question of a need to renew the contract or not.
The cost of a renewal is typically between $150-$400, depending on the size and construction of the house.
If you are planning to sell your home within a couple of years, a contract would be advisable. It will include a clearance letter for mortgage companies in the event of a sale. If termites are discovered at this time of inspection, the pest control company is liable for termite treatments.
You do want to consider whether the pest control company will allow their contract to be transferred to a new homeowner or does it terminate the contract.
If you are not selling your home in a few years and you feel comfortable doing Home inspections, you wouldn't need the annual contract. However, upon finding evidence of termites, you would need to either do your own termite treatment or look for a termite service company at this point.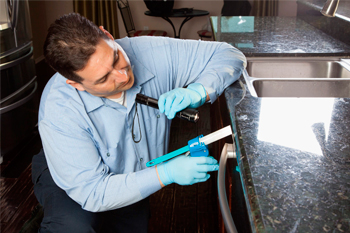 Choosing a Termite & Pest Control Professional
When you have a pest problem, you want to know that you are going to get quality service from your Pest Professional and that they are going to provide the professional service that you need. You expect the best, and you need it taken care of as quickly and efficiently as possible.
In order to get the quality service you need from our Pest Professionals in Arizona, you will want to use the following steps to ensure you get the best:
Find out if the pest professionals have experience with your type of pest problem. Some pest control companies specialize and you will want a company with expertise for your specific pest problem. Best practice – get references; there really is no substitute for this. Go with one that comes with referrals from your friends or relatives that have used the company. Find out if the Pest Professionals are trained and licensed. Look to see if there are any guarantees.
If they are dealing with termites, you also want to know if they have liability insurance. Get a few estimates before you buy; then compare services offered and price before you choose one. Find out how long the service is good for by reviewing the contract. It will state how many months they will service your home or business. Learn what chemicals the Pest Professionals in your area use and how they are distributed in your home or business. Note that warmer climates may require a wider usage. Understand how often treatments are repeated and how many treatments are covered in the contract. For termite contracts, find out if the damaged wood will be replaced, and when inspections will be performed. Ask about the type of chemicals being used read the labels.
Find out what the Pest Control Company will do in the way of prevention, how long it will take, and how often they need to return for inspections, cleanup, etc.
Depending on the particular pest, your service professional should always perform the services as covered in the Agreement. Do not expect anything to be done for you if it is not in print. Make sure that you understand all aspects of the Agreement, too, before you sign anything. Ask questions if you need to.
Termite Exterminator Tips
Pests can be a major problem for your home, especially if you don't know how to properly dispose of them. One of the most destructive invaders is the termite. These pesky little insects can find their way into your home and quickly destroy beams, walls, floors, and furniture. The problem with these sneaky intruders is that they are hard to detect. If you suspect that you may have a termite problem or want to be sure you are protected against them, the best way to go about it is to consult a pest professional
Termite Knowledge
An exterminator should have a thorough knowledge of his craft; this means knowing all there is to know about pests like termites. There are many different termites: Drywood, Dampwood, Formosan, Subterranean, Conehead, and Desert just to name a few.
Service and Recommendations
A pest control expert should not only be knowledgeable, but they should be well-known for impeccable service. Cleansing your home is a process and it should be as painless as possible. A good termite exterminator will inspect your home thoroughly before drawing up a treatment plan.
Spot and Treat an Infestation
A quality pest control expert will be able to pinpoint possible areas of infestation and any entry spots that your home may have. If you have a possible infestation the right exterminator will give your home a thorough investigation assessing areas like cracks in the cement, walls, floors, attics and even furniture. Before any treatments can be done, your property must have an inspection; termites can be difficult to spot by the untrained eye
Know Different Treatment Options
There are multiple ways an exterminator can treat your home. Depending on what you are looking for, it is a good idea to find a pest control specialist who will provide many options
Dos and Don'ts of Choosing a Termite Company
Finding a bunch of termites lurking around your property can be disheartening to say the least. If you are dealing with any unwanted pests, you need to turn to the help of a licensed pest control company who can get rid of the termites for you. However, it isn't always easy to find a company that is going to work for you and your needs. As you prepare to find a termite control company, there are a few dos and don'ts to bear in the back of your mind.
Find out what type of insurance the company offers.
This is especially important when it comes to dealing with termite infestations. You homeowners' insurance policy isn't going to cover problems with termites or repairs, which means you have to be proactive in finding a reputable company who knows what it takes to get the termites out of the house and prevent additional infestations from creeping in. If there is a damage clause in your service contract, you need to make sure you have a thorough understanding of what the warranty covers and what it doesn't.
Only hire someone that can meet the licensing requirements for your state.
Licensing requirements are going to vary from one state to the next. Some states are a lot stricter than others when it comes to what they require from contractors. You want to make sure that the company you are looking to hire has the proper licensing in place for your state. Ask to speak to some of their other customers to see what they think about the company and the job they did for them. See if their termite problem ever returned or not.
Have the company explain how they would handle the problem for you.
Ask the company what their process is like if they were to come out to your home to get rid of the termites. Do they use chemicals, baits, exclusions or traps? Have them give you a plan in writing so that you have it for your records. This lets you compare their quote with that of other termite control companies. Knowing what you are getting is crucial to determining which company to hire.
Make sure you read through the fine print.
When you sign a contract with the termite control company, you need to go through everything and make sure that the service you need is covered under the contract. You want to make sure that you have a thorough understanding of what the company is going to do for you. Don't go with a verbal agreement. Written contracts are always the preferred choice.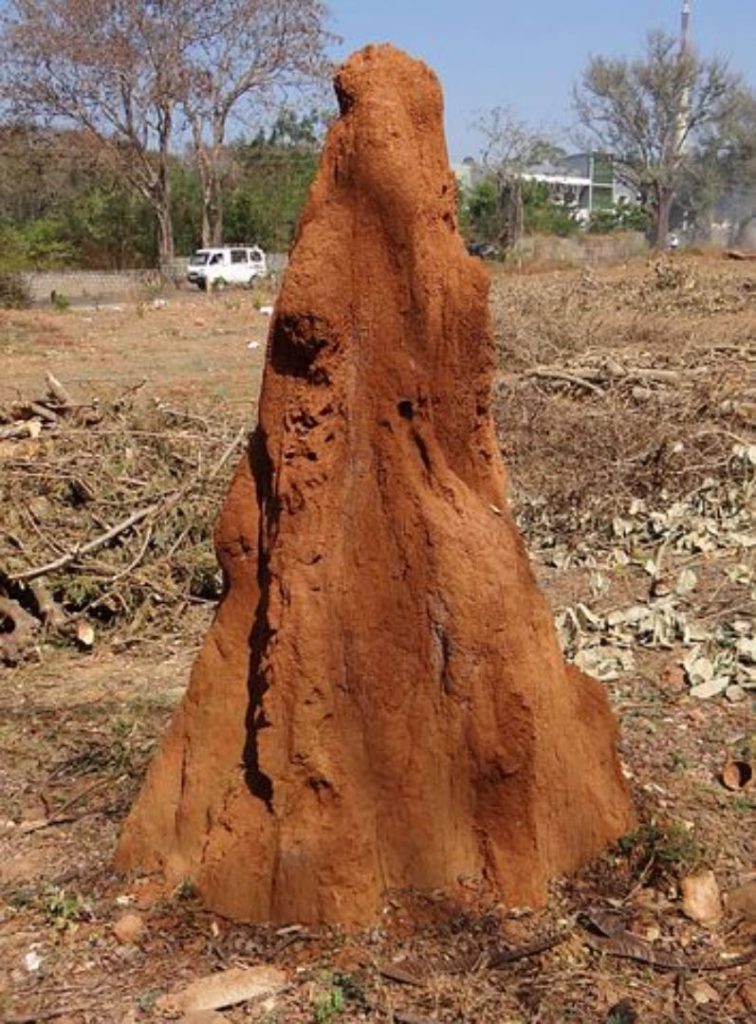 Always Hire the Best Termite Company
When you pick a Termite Company, choose the best termite company carefully. Your relationship may last for years and years.
Many of us view Termite Company inspector/salesmen as we do a used car salesman. Talk fast, say believable things, choose which questions to answer. Get your signature on the bottom line. Believe me, not all are like this, but those types are out there. If you don't feel comfortable with your inspector/salesman and his presentation, say thank you and simply move on.
Having a termite company hassle is just not worth the seemingly best upfront deal, ask questions, be prepared. Know your company, at least a little, before signing on the dotted line. Follow my plan below to help you get the best fit when hiring a termite company
Ask questions when hiring a termite company
During your first face to face contact with a potential company you need to be prepared to ask a few questions. Hopefully the answers you get will allow you make good decisions when hiring a termite company.
Annual Guarantee Renewal
You should have the opportunity to renew your annual guarantee for at least 5 years or more at a fixed yearly premium rate. If you decide to hang on to your coverage, and you probably should, you need to pay the renewal fee each year on or before your treatment anniversary date. Most termite treatments are guaranteed for a one year period with the option to renew for an additional 4 years or longer, that's up to individual companies..