How to Choose the Best Contract Packaging Services
A contract packaging service, also known as a co-packer, is an organization that provides supply chain services such as warehousing pick-and-pack, equipment rental, and more. These companies can provide businesses with total turnkey solutions, or labour. Outsourcing your packaging and warehousing operations with a custom packaging company can benefit your business in many ways. But, before you settle on a co-packing company, it is important to make sure it is aware of your needs. By informing the contract packager of your goals, you'll be able to discuss and identify if they are the right team for you to work with. Here are three important aspects to consider when choosing a contract packaging company.
Flexibility and Co-Packing of Packaging Service
Packaging and repackaging in the supply chain will always go through changes, and the co-packer should be able to guarantee their ability to respond quickly and make adequate changes to prevent any problems along the way. It is important to ask and find out how the company would meet challenges such as changes in planning, scheduling, and management. Many packaging companies will charge extra for last-minute or rushed projects, which you should expect. It is more important to focus on their ability to adapt to changes.
Capability and Location of Contract Packager
The company you desire to work with should never take for granted aspects such as maintaining machinery and the workspace required. You should ask your contractor what equipment they would use for your project, and request a walk-through of their recommended process. They should also have headquarters in close proximity to where your project will be the most effective. You should be able to reach your end customer or distribution centre as easily and quickly as possible. This will save you costs in terms of shipping and packaging. It will also help you build stronger relationships and explain your expectations clearly to your partner company.
Quality and Cost
Cost may be an important aspect to consider for your business, but it is not the most important factor that influences a successful packaging partnership. You should be budgeting 10% of the total cost for packaging, but be aware that this budget includes materials as well as paying your service vendors. Once you have considered the other factors, then you can negotiate your price with the contract marketing manufacturers as long as they are reliable, resourceful, and responsive to your needs
Hire a Contract Packager from the GTA
If your business operates in the Greater Toronto Area, you could benefit from working with a reliable company that has warehouse locations and provides operations management within that area. If you're looking for the right company to partner with that meets your needs as a business, Lean Supply Solutions is the answer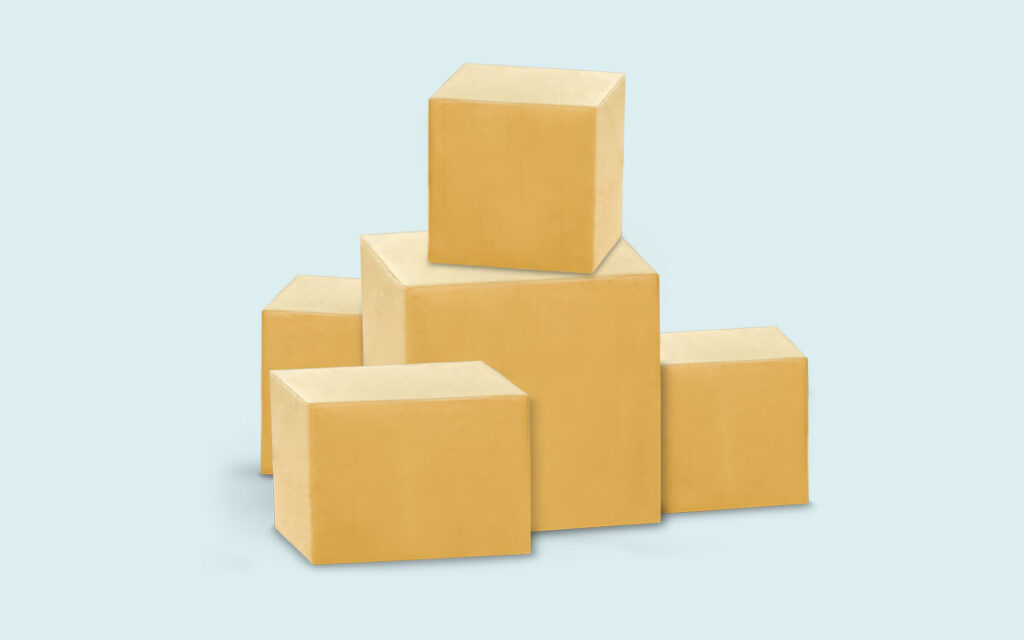 How to Choose a Pick and Pack Fulfillment Service That Saves You Time
Are you spending hours fulfilling orders to your customers? Your process is probably slow and laborious. Even after all the time you spend, you can still make costly mistakes like using a wrong shipping address.
What is Pick and Pack Fulfillment?
Pick and pack fulfillment is part of the supply chain management process. It's the process of picking sold product, packing it, and then affixing a shipping label and invoice to the product.
Why You Would Want to Use a Pick and Pack Fulfillment Service
A streamlined picking and packing process isn't an easy feat. Inventory must be on-hand, organized, and tracked. This way you know you have enough inventory to ship and track what your customer received.
Products must be properly packaged to be delivered safely to your customer. This means knowing the required box size and needed packing material. Shipping labels have to be generated and placed on the right packages. A system must be in place to validate that customers received the correct order.
Provided Services
First and foremost, you need to see what all services they provide. At the minimal, they should provide basic pick, pack, and shipping capabilities. That's why you're using them. Depending on your business needs, however, you might need more.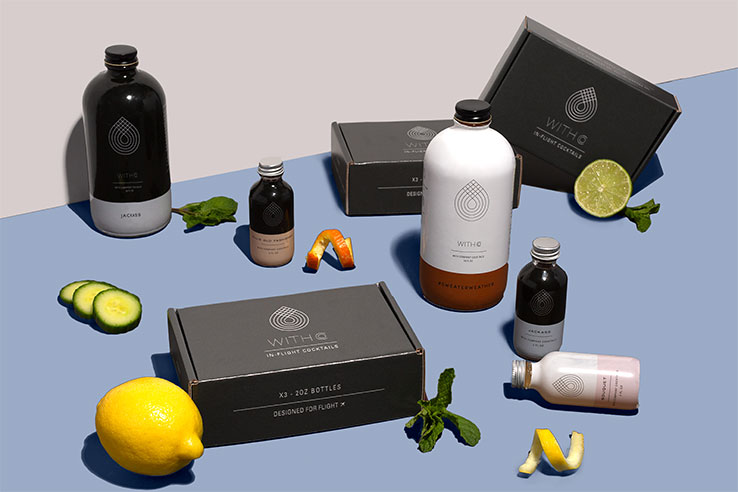 Things to Consider When Choosing the Right Packaging Company
Packaging is important. Without it, your products have no way to reach your customers. And without proper quality packaging, your products won't reach your customers intact and undamaged. So how do you go about ensuring something like that? By choosing the right packaging company for your business and its shipping packaging needs. But not all packaging providers are created equally. Here's 6 things you should consider when you're ready to start the hunt for a strong packaging partner.
What's your packaging budget like?
Your products and customer orders aren't going anywhere without packaging. But if your budget is on the more limited side, you've got to find ways to work around that—and choosing the right packaging company will help with that. Plenty of them only sell in large or bulk quantities, and that likely isn't advantageous to your bottom line. So, what do you do?
What's your storage/warehouse space like?
This can be another limiter on your operation. Whether your packaging budget is sufficient or not, you may not have the space to stack and store all that needed packaging. And with some packaging providers preferring to sell in large or bulk quantities, what do you do?
Do they offer high-quality packaging materials?
When you're choosing the right packaging company, ensure that they source their packaging from either high-quality providers or high-quality sources. Spending all that time packing up a customer order only to discover you've been using sub-par corrugated boxes can provide headaches for both you and your customers. A good metric for choosing the right packaging company is to see if they take part in any green, environmentally-friendly initiatives.
Do they offer a wide variety of packaging supplies?
Sometimes you've got to find ways to stretch your packaging budget (maybe it's been an unexpectedly busy month, or maybe your new product's taken off a lot faster than you thought it would). And with the advent of dim weight shipping charges, you've probably got to find ways to stretch that already-stretched packaging budget even more. Your packaging provider should offer some interesting, cost-effective and just-as-protective alternatives to corrugated boxes and bubble cushion. Mailer envelopes? Corrugated mailer boxes? Courier bags? These are signs that you're choosing the right packaging company for your needs.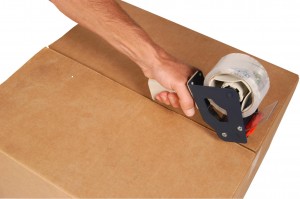 How to Choose the Right Custom Product Packaging
Products make the world go round. The right custom product packaging can help make a good product great. It can also give your brand the boost it deserves. Get it wrong and the effects could be disastrous.
Make sure your custom product packaging travels well
Custom product packaging needs to be able to travel from point A to point B with ease and minimal damage. It's important for your packaging to have a killer design that says: do not ignore, I was made for you.
But product packaging boxes also need to be practical. You'll need to focus on materials that are specifically designed for strength if it's bulky or fragile when packaging your product. If your product is going to be sitting on a retail shelf, proud as a peacock, then you'll need to put more effort into the outward display. This is where a superior print finish (perhaps a UV treated high-gloss, liquid-based coating) will come in handy.
Packaging that stacks well, like a two-piece rigid box will help reduce damage. Picking up and placing a two-piece rigid box in a cargo hold can be done with ease. For something a little more heavy-duty, packaging made from sturdy corrugated cardboard is worth considering. This particular material provides excellent support.
Find the right material for your packaging design
Think of packaging design as if you were an architect. You wouldn't want to live in a house made out of cheese. Just think about the smell in the summer, oh the humanity! So why would you want your beloved product housed in the wrong material?
Tips for Good Packing
Packing a box properly is crucial when it comes to shipping. If your item is not packed well, it probably won't stand a chance in the carrier's fast-paced hubs full of drops and falls from conveyor belt to conveyor belt. The carriers know this and have come up with several resources to use for all the do-it-yourself packers out there.
PICK THE RIGHT BOX: Box selection is crucial. Everyone likes saving money and some do this by recycling a used box to ship their item. Recycling is great! Just make sure the box doesn't have any water damage, rips, tears, holes, or anything else that weakens the integrity. What most people don't realize is that boxes lose 60% of their strength after the first shipment. Keep that in mind when choosing a box!
REMOVE OLD LABELS AND BARCODES: You want your package to go to the right place, right? Make sure you remove or cover up old shipping labels so the package doesn't get miss-sorted and go to the wrong place. Believe it or not this happens quite a bit. One time we had someone come into our store with a box that had three shipping labels on it; no one knew which one was the correct label (including the customer)!
WRAP ITEMS INDIVIDUALLY: When shipping fragile items, it's important to wrap them separately. This can be done with bubble wrap, foam sheets, or newsprint to prevent scratching. Wrapping items individually prevents them from hitting each other with enough force to cause damage. If you put two or more items together and wrap them as one, it may protect them from other items in the package, but it won't protect them from each other.
USE PROPER CUSHIONING: You should never pick up a box and hear items shifting around in the box–unless your shipping something like LEGOs. Severe damage can result as nothing protects the item from the edges of the box or outside forces being applied to the package. There should be cushioning in the box to prevent items from freely moving about the package.